Welcome to Lead Tennis Academy
We pride ourselves in offering tennis lessons in a positive, fun and inclusionary environment for tennis players of all abilities!
Elevate Your Game Today!
Discover Exclusive Tennis Gear and Training Kits on Our Shop Page
Tennis Hot Shots are tennis lessons designed for kids aged 3-12 years old with modified racquets, court size, and softer tennis balls to support your child's development.
We offer a variety of adult tennis lessons that can cater toward beginners looking to learn in a relaxed environment or players who are looking to improve their strategy and technique for a local club competition or tournament!
Our coaches personalise each tennis lesson with a customised approach to suit the individual and we work with everyone from beginner to nationally ranked competitive players. These are a great way to dial into specific techniques and game strategies that benefit your playing style.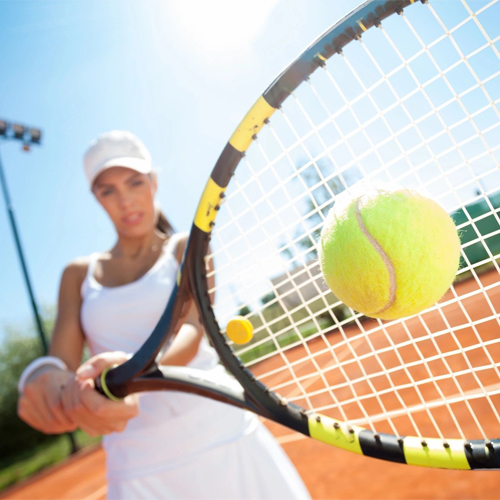 Why choose Lead Tennis Academy
At Lead Tennis Academy, we understand that every player's journey is unique. Whether you're a newbie grasping the basics or a seasoned player aiming to refine specific techniques, our programs are meticulously crafted to suit your individual needs and aspirations.
Your feedback fuels our passion! Here's what some of our cherished clients have to say about their experience with the Lead Tennis Academy.
Read our testimonials from our customers.
My two children started with the Tennis Hot Shots program a year ago, and I've seen an incredible transformation in their skills and confidence. The coaches at Lead Tennis Academy have a unique way of making learning fun and engaging. Not only have my kids developed a love for tennis, but they eagerly await every lesson. Highly recommended!
I recently took a few private lessons at Lead Tennis Academy, and I'm blown away by the progress I've made. The personalized attention to detail, combined with a warm and supportive environment, has made each session truly rewarding. Whether you're just starting out or looking to hone your skills, this is the place to be. Cheers to more matches and lessons!
Joining Lead Tennis Academy was a game-changer for me. As a novice, I was initially intimidated by the sport, but the team's approachable style and thorough lessons made all the difference. Today, I'm playing with confidence and enthusiasm. I can't thank them enough for bringing out the tennis lover in me!
After years of casual play, I decided to up my game and joined Lead Tennis Academy's adult group lessons. The progress was noticeable from the very first class. The instructors are knowledgeable, friendly, and committed to every player's growth. Each lesson is a blend of fun, challenge, and learning. It's been a rewarding journey, and I'm excited for what's next!
Frequently Asked Questions (FAQs)
Your Queries, Answered! Dive into our FAQs to get clarity on all things tennis at Lead Tennis Academy.
1. What age groups do you cater to at Lead Tennis Academy?
ltennis
We offer lessons for all age groups! Our Tennis Hot Shots program is designed specifically for kids aged 3-12 years old. However, our adult group lessons and private sessions are available for teens and adults of all ages and skill levels.
To ignite a lifelong passion for tennis in every individual, fostering both skill and sportsmanship, in an environment where dedication meets community. We commit to offering professional coaching and state-of-the-art facilities, ensuring that every serve, volley, and backhand is a step towards excellence
At Lead Tennis Academy, we're dedicated to ensuring a seamless experience for our budding tennis enthusiasts and seasoned players alike.
Shop our collection of Babolat tennis products and upgrade your game today!